Costa Rica | Hotel Jaco | Pura Vida Living | Hotel in Jaco Costa Rica
Hotel Jaco Costa Rica: Your Gateway to Pura Vida Living
When it comes to experiencing the essence of "Pura Vida" living, there's no better place to do so than at Hotel Jaco in Costa Rica. Nestled along the pristine shores of the Pacific Ocean, this hidden gem offers travelers a unique blend of natural beauty, adventure, and relaxation. In this article, we'll take you on a journey through the captivating world of Hotel Jaco Costa Rica, exploring its breathtaking surroundings, exciting activities, and the pure life it promises.
Embracing Nature's Bounty
A Coastal Paradise
Hotel Jaco Costa Rica Izu's Place Complex's prime location along the Costa Rican coastline ensures that guests are greeted by the rhythmic melody of crashing waves and the gentle rustling of palm trees. With its direct beachfront access, you can start your day with a refreshing dip in the ocean or simply savor the sunrise from the comfort of your balcony.
Lush Tropical Gardens
Surrounded by lush tropical gardens, the hotel immerses you in nature's vibrant colors and fragrances. Take a leisurely stroll through the meticulously landscaped grounds, where you'll encounter exotic flora and fauna at every turn.
Talk to Toni Eshkenazi
She will close everything for you
+506 8529 8969
Adventure Awaits
Surfing Paradise
Costa Rica is renowned for its world-class surf breaks, and Hotel Jaco is no exception. Whether you're a seasoned pro or a first-time surfer, the hotel's surf school and rental facilities ensure that everyone can ride the waves safely.
Jungle Exploration
For the adventurous souls, the nearby Manuel Antonio National Park offers a chance to explore lush rainforests teeming with wildlife. Embark on guided hikes, spot monkeys swinging through the trees, and witness the vibrant biodiversity of Costa Rica.
Waterfall Retreats
Hidden within the rainforests are pristine waterfalls, where you can take a refreshing swim amidst nature's tranquility. Don't forget to bring your camera; these waterfalls are picture-perfect.
Relaxation and Wellness
Spa Serenity
After a day of adventure, unwind at the hotel's spa, where skilled therapists pamper you with rejuvenating treatments. The soothing ambiance and ocean views create the perfect backdrop for relaxation.
Poolside Bliss
Lounging by the infinity pool is a favorite pastime for guests. Sip on tropical cocktails, soak in the sun, and let your worries melt away as you take in the mesmerizing ocean views.
Savoring Local Flavors
Culinary Delights
The hotel's on-site restaurants offer a diverse menu featuring Costa Rican cuisine and international flavors. From fresh seafood to tropical fruits, every meal is a gastronomic journey.
Talk to Toni Eshkenazi
She will close everything for you
+506 8529 8969
Your Home Away from Home
Luxurious Accommodations
Hotel Jaco boasts a range of luxurious accommodations, from spacious suites to cozy bungalows. Each room is thoughtfully designed to provide comfort and style, ensuring a restful stay.
Warm Hospitality
The friendly and attentive staff at Hotel Jaco goes the extra mile to make your stay memorable. They are always ready to assist with any requests, making you feel like a cherished guest.
Conclusion
In conclusion, Hotel Jaco Costa Rica is not just a place to stay; it's an experience in itself. Surrounded by natural beauty, offering thrilling adventures, and providing the utmost in relaxation, this hotel truly embodies the spirit of "Pura Vida" living. Whether you're seeking adrenaline-pumping activities or a tranquil escape, Hotel Jaco has it all.
FAQs
Is Hotel Jaco suitable for families with children?

Absolutely! Hotel Jaco offers family-friendly amenities and activities to ensure a memorable stay for all ages.

Are pets allowed at the hotel?

Yes, the hotel is pet-friendly, so you can bring your furry friends along for the adventure.

Is Wi-Fi available at the hotel?

Yes, complimentary Wi-Fi is provided throughout the property, so you can stay connected while enjoying paradise.

What is the best time to visit Hotel Jaco Costa Rica?

The best time to visit is during the dry season, from December to April, for optimal weather and outdoor activities.

Are there any eco-friendly initiatives at Hotel Jaco?

Yes, the hotel is committed to sustainability, with eco-friendly practices such as recycling and energy conservation.
Jaco Travel Guide | Travel Guide in Jaco Costa Rica | Travel Guide For Your Holiday in Costa Rica Jaco Travel GuideExplore Costa Rica with
Read More »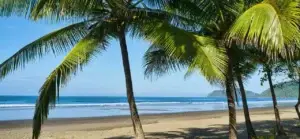 Jaco Beach | A Guide For Jaco Beach | Jaco Beach Adventures Jaco Beach: A Tropical Paradise Exploring the Charms and Wonders of Jaco Beach
Read More »
Costa Rica | Hotel Jaco | Pura Vida Living | Hotel in Jaco Costa Rica Hotel Jaco Costa Rica: Your Gateway to Pura Vida Living
Read More »