Yeshiva Week Vacation Costa Rica | Yeshiva Week travel with a baby | Yeshiva Week travel with a dog | Yeshiva Week travel with family
Yeshiva week travel with friends | Yeshiva week travel with teenagers | Yeshiva week travel with toddlers | Yeshiva week travel with infants | Yeshiva week travel with seniors
Yeshiva Week Vacation in Costa Rica: A Memorable Experience
Yeshiva Week Vacation in Costa Rica is a cherished time for families and students alike to take a break and enjoy some quality leisure time. For those looking to make the most of this cherished break, a Yeshiva Week vacation in Costa Rica offers the perfect blend of adventure, relaxation, and cultural exploration. In this article, we'll delve into the details of planning an unforgettable Yeshiva Week vacation in this enchanting Central American country while offering warm recommendations for Jaco with Tony and Izu at Izu's Place, a delightful kosher hotel and restaurant, and planning amazing trips for your Yeshiva Week Vacation Costa Rica.
Planning Your Yeshiva Week Vacation
Choosing the Right Time
The first step in planning your Yeshiva Week Vacation Costa Rica is to decide when to go. Yeshiva Week Vacation Costa Rica typically falls in late January or early February, offering a welcome respite from the winter chill. Costa Rica's pleasant tropical climate makes it an ideal destination during this time. Be sure to check the exact dates for Yeshiva Week, as they vary from year to year.
Accommodation Options
Costa Rica boasts a wide range of accommodation options to suit every budget and preference. For a warm and welcoming experience, consider staying at Jaco. This picturesque beach town is known for its vibrant atmosphere and offers a variety of accommodation choices. From luxurious beachfront resorts to cozy eco-lodges in the heart of the rainforest, you'll find plenty of choices to fit your preferences. However, if you're looking for a unique kosher experience, Tony and Izu's Place is a hidden gem. This delightful kosher hotel and restaurant in Jaco offers a warm and friendly atmosphere, making it a perfect base for your Yeshiva Week adventures.
Budgeting for Your Trip
Costa Rica can be as affordable or as lavish as you desire. To make the most of your budget, plan ahead. Look for package deals, discounts on activities, and affordable dining options. Allocate your budget wisely to ensure you can fully enjoy all that Costa Rica has to offer.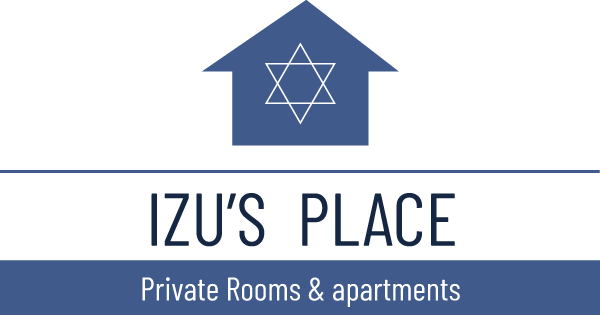 Exploring Costa Rica
Natural Wonders
Rainforests and Wildlife
Costa Rica is renowned for its lush rainforests teeming with exotic wildlife. Take guided hikes through the jungle to spot colorful birds, monkeys, and sloths in their natural habitat. Don't forget your camera; you'll want to capture these incredible moments.
Beaches and Coastlines
Costa Rica's stunning beaches are perfect for relaxation and water activities. Whether you prefer the Pacific or Caribbean coast, you'll find pristine shores and warm waters. Enjoy swimming, surfing, and sunbathing as you take in the breathtaking coastal views.
Cultural Experiences
Connecting with the Jewish Community
Costa Rica has a welcoming Jewish community that often hosts special events during Yeshiva Week Vacation Costa Rica. Attend synagogue services, participate in community activities, and connect with fellow Jewish travelers. It's an excellent opportunity to celebrate your faith away from home.
Local Cuisine and Traditions
Savor the flavors of Costa Rican cuisine, which offers a delightful fusion of Spanish, Indigenous, and Caribbean influences. Try traditional dishes like gallo pinto (rice and beans) and enjoy fresh tropical fruits. Immerse yourself in the local culture by attending folkloric dance performances and exploring indigenous traditions.
Yeshiva Week Activities
Adventure and Outdoor Fun
Hiking and Ziplining
For adrenaline junkies, Costa Rica offers thrilling activities like hiking in the Arenal Volcano National Park and ziplining through the treetops of the Monteverde Cloud Forest. These adventures will leave you with unforgettable memories.
Water Sports
Costa Rica's coastal areas are perfect for water sports enthusiasts. Go snorkeling or scuba diving to explore vibrant coral reefs or try your hand at kayaking and paddleboarding. The options are endless for aquatic fun.
Relaxation and Leisure
Spa Retreats
Indulge in relaxation at one of Costa Rica's world-class spa retreats. Enjoy rejuvenating massages, yoga sessions, and wellness treatments amid stunning natural surroundings. It's the perfect way to unwind after your adventures.
Beach Relaxation
Sometimes, the best way to spend Yeshiva Week is simply by relaxing on the beach. Costa Rica offers an array of beautiful beaches where you can soak up the sun, build sandcastles, or take peaceful walks along the shore.
Planning Amazing Trips for Yeshiva Week
When planning your Yeshiva Week trips, consider taking day trips to nearby attractions. Jaco serves as an excellent starting point for various excursions. Explore the lush Manuel Antonio National Park, go on a thrilling canopy tour, or take a boat ride through the Tarcoles River to see crocodiles in their natural habitat. Additionally, don't miss out on the diverse activities Tony and Izu's Place has to offer. They can help you organize unforgettable trips and adventures that cater to your specific interests.
Tips for a Memorable Yeshiva Week in Costa Rica
Packing Essentials
Pack light clothing, swimwear, comfortable walking shoes, insect repellent, sunscreen, and a rain jacket. Don't forget to bring your Yeshiva Week essentials, including prayer books and kosher snacks.
Safety Precautions
Costa Rica is generally safe for travelers, but it's essential to take standard precautions. Keep your belongings secure, avoid displaying expensive items, and be cautious in remote areas.
Cultural Respect
Respect the local culture and customs. Dress modestly when visiting religious sites, and be mindful of local traditions and sensitivities.
Conclusion
A Yeshiva Week vacation in Costa Rica promises an enriching experience filled with adventure, relaxation, and cultural exploration. By planning ahead and immersing yourself in the country's natural beauty and vibrant culture, you'll create memories that will last a lifetime. Whether you're exploring the wonders of the rainforest, basking on beautiful beaches, connecting with the local Jewish community, or savoring delicious kosher meals at Tony and Izu's Place, Costa Rica has something special for everyone. So, start planning your Yeshiva Week adventure in Costa Rica today, and get ready for an unforgettable journey!