Jaco Travel Guide
Explore Costa Rica with Toni Eskenazi
Costa Rica, a tropical paradise nestled in Central America, boasts lush rainforests, pristine beaches, and abundant wildlife. Among its many gems, Jaco stands out as a vibrant coastal town offering a rich blend of natural beauty and thrilling adventures. If you're planning a trip to Costa Rica and have your heart set on exploring Jaco, you're in for a treat. This comprehensive travel guide will take you on a journey through Jaco, with Toni Eskenazi as your expert guide.
Talk to Toni Eshkenazi
She will close everything for you
+506 8529 8969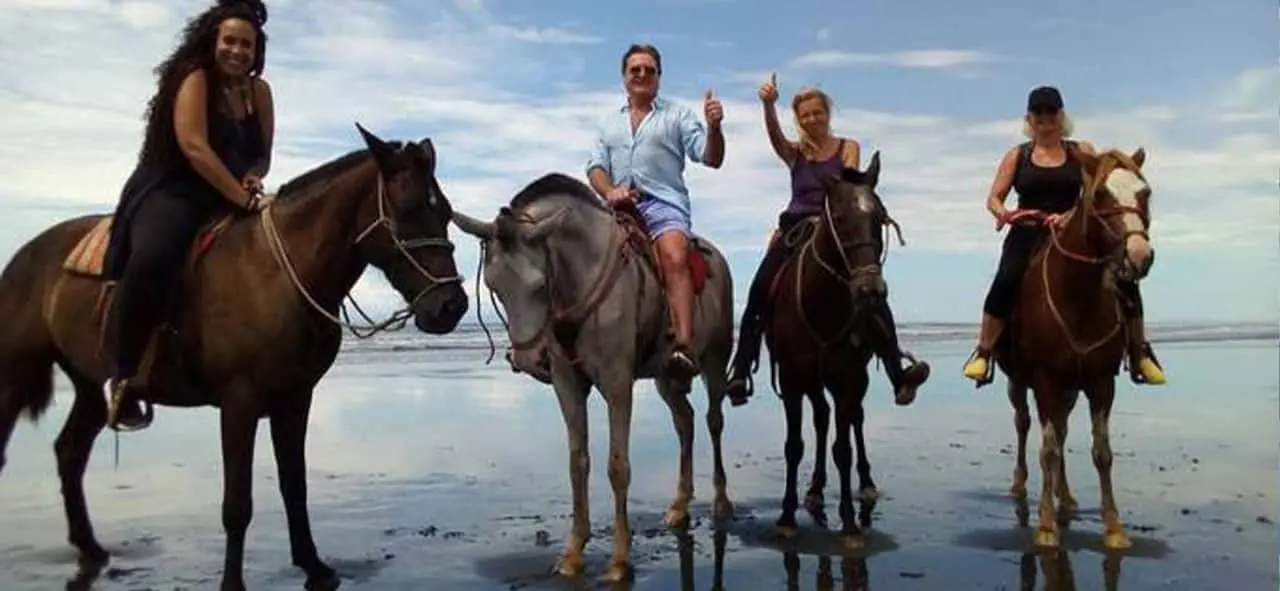 Welcome to Jaco
A Glimpse of Jaco's Charm
Jaco, located on the Pacific coast of Costa Rica, is a picturesque destination known for its stunning beaches, lush rainforests, and laid-back atmosphere. As you step into Jaco, you'll be greeted by the sight of surfers riding the waves, vibrant street art, and friendly locals.
Why Choose Jaco for Your Costa Rican Adventure
Costa Rica is a diverse country with something for every traveler. Jaco, in particular, is an excellent choice for those seeking a balance between adventure and relaxation. It offers a wide range of activities, from surfing to wildlife watching, making it an ideal destination for families, couples, and solo travelers alike.
Toni Eskenazi: Your Trusted Guide
Your journey through Jaco will be enriched by the expertise of Toni Eskenazi. For many years, Toni has been a beacon of knowledge for tourists visiting Costa Rica, and her passion for this beautiful country is truly contagious. With Toni as your guide, you'll not only explore the well-known tourist spots but also uncover hidden gems that only a local expert can reveal.
Getting to Jaco
Navigating Costa Rica's Airports
Costa Rica has two major international airports: Juan Santamaría International Airport (SJO) in San Jose and Daniel Oduber Quirós International Airport (LIR) in Liberia. Depending on your entry point, Toni will provide you with the best transportation options to reach Jaco comfortably.
Road Tripping to Jaco
If you're feeling adventurous and want to immerse yourself in Costa Rica's natural beauty, consider renting a car and embarking on a scenic road trip to Jaco. Toni can recommend the most scenic routes and stopovers along the way.
Toni's Travel Tips
Navigating a foreign country can be challenging, but with Toni's travel tips, you'll be well-prepared for your journey. She'll offer insights on currency exchange, local customs, and essential Spanish phrases to enhance your travel experience.
Accommodation in Jaco
A Variety of Lodging Options
Jaco offers a diverse range of accommodation options to suit every budget and preference. From luxury resorts to cozy hostels, you'll find the perfect place to stay while exploring this coastal paradise.
Boutique Hotels: A Luxurious Stay
For travelers seeking luxury, boutique hotels in Jaco provide an intimate and upscale experience. Toni can recommend some charming boutique hotels where you can indulge in comfort and style.
Beachfront Rentals: The Ocean as Your Backyard
Imagine waking up to the sound of the ocean waves and stepping onto the beach from your doorstep. Beachfront rentals in Jaco offer a unique and immersive coastal experience. Toni will guide you to the best rental options.
Toni's Top Picks for Accommodation
Toni's extensive knowledge of Jaco's accommodations allows her to curate a list of top picks, ensuring you have a memorable and comfortable stay in this coastal town.
Talk to Toni Eshkenazi
She will close everything for you
+506 8529 8969
Exploring Jaco's Beaches

Playa Jaco: Sun, Sand, and Surf
Playa Jaco is the heart of this coastal town. With its golden sands and consistent waves, it's a mecca for surfers and beach lovers. Toni will provide you with insider tips on the best times to catch the waves and where to rent surfboards.
Playa Herradura: Serenity by the Bay
For a quieter beach experience, head to Playa Herradura, a tranquil bay just a short drive from Jaco. It's an excellent spot for snorkeling and enjoying the calm waters. Toni can help you plan a relaxing day by the bay.
Toni's Insider Beach Recommendations
In addition to the well-known beaches, Toni has a treasure trove of hidden beach gems that she'll share with you. These secluded spots are perfect for a peaceful escape or a romantic picnic.
Dining Delights in Jaco
Costa Rican Cuisine: A Gastronomic Journey
Costa Rican cuisine is a delightful blend of flavors influenced by indigenous, Spanish, and Afro-Caribbean traditions. Toni will introduce you to the must-try dishes, including gallo pinto (rice and beans), ceviche, and casado.
Seafood Extravaganza in Jaco
Given its coastal location, Jaco boasts an abundance of fresh seafood. Toni will guide you to the best seafood restaurants where you can savor delectable dishes like grilled snapper and coconut shrimp.
Toni's Favorite Eateries
With her discerning palate, Toni has discovered the finest dining establishments in Jaco. Whether you're looking for a romantic dinner or a casual beachfront meal, Toni's recommendations will satisfy your cravings.
Adventure and Activities
Surfing in Jaco: Riding the Waves
Jaco is synonymous with surfing, and Toni can arrange surf lessons for beginners or guide experienced surfers to the best breaks. Catching a wave in Jaco is a must-do experience whether you're a novice or a pro.
Zip-Lining in the Canopy
For adrenaline junkies, Jaco offers exhilarating zip-lining adventures through the rainforest canopy. Toni will connect you with reputable tour operators for a safe and thrilling experience.
Toni's Adventure Suggestions
Apart from surfing and zip-lining, Jaco offers a plethora of adventurous activities, from ATV tours to waterfall rappelling. Toni's suggestions will help you create an action-packed itinerary.
Talk to Toni Eshkenazi
She will close everything for you
+506 8529 8969
Toni Eskenazi: Your Expert Guide
Toni's Journey to Becoming a Costa Rica Expert
Learn about Toni's personal journey and how her love for Costa Rica led her to become a trusted travel expert. Her passion for sharing the country's beauty is evident in her work.
Her Passion for Sharing Costa Rica's Beauty
Toni's dedication to showcasing Costa Rica's natural wonders and cultural richness is truly inspiring. Discover how her enthusiasm enhances the travel experience.
Testimonials from Satisfied Travelers
Read testimonials from travelers who have had the privilege of exploring Costa Rica with Toni. Their stories attest to Toni's exceptional guiding skills and the unforgettable experiences she provides.
Wildlife Encounters
Discovering Jaco's Biodiversity
Costa Rica is celebrated for its incredible biodiversity, and Jaco is no exception. Toni will take you on guided tours where you can spot exotic wildlife, including monkeys, sloths, and colorful birds.
Monkeying Around in the Rainforest
One of the highlights of your Jaco adventure will be encountering monkeys in their natural habitat. Toni knows the best locations to observe these playful creatures up close.
Toni's Wildlife Watching Tips
Observing wildlife requires patience and knowledge. Toni's tips on spotting animals and respecting their habitats will ensure a responsible and memorable wildlife encounter.
Nightlife in Jaco
Vibrant Night Scenes
As the sun sets, Jaco comes alive with vibrant nightlife. From beachfront bars to lively clubs, there's no shortage of entertainment options. Toni will share her favorite spots for a night out.
Bars, Clubs, and Entertainment
Whether you want to dance the night away or enjoy a laid-back evening with live music, Jaco has something for everyone. Toni's recommendations will help you make the most of Jaco's nightlife.
Toni's Nightlife Recommendations
With Toni's guidance, you can experience Jaco's nightlife like a local. She'll steer you towards the hottest spots and ensure you have a memorable evening.
Talk to Toni Eshkenazi
She will close everything for you
+506 8529 8969
Shopping in Jaco
Souvenirs and Local Crafts
Bringing home a piece of Costa Rica is a must, and Jaco offers a variety of shops and markets where you can purchase unique souvenirs, from handcrafted jewelry to vibrant artwork.
Hidden Gems in Jaco's Boutiques
While exploring Jaco's shopping scene, Toni will introduce you to hidden boutique gems that offer one-of-a-kind items you won't find anywhere else.
Toni's Shopping Guide
Toni's shopping guide will help you navigate the bustling markets and boutique stores, ensuring you find the perfect memento to commemorate your Costa Rican adventure.
Exploring Beyond Jaco
Day Trips from Jaco
While Jaco itself offers a wealth of experiences, Costa Rica's beauty extends beyond its borders. Toni will recommend day trips to nearby attractions, such as Manuel Antonio National Park and Carara National Park.
Exploring Costa Rica's Beauty
Costa Rica is a country of diverse landscapes, from volcanoes to rainforests. Toni can help you plan excursions to explore the country's natural wonders and cultural heritage.
Toni's Day Trip Recommendations
Toni's recommendations for day trips will allow you to embark on unforgettable adventures, immersing yourself in the splendor of Costa Rica.
Safety and Travel Tips
Staying Safe in Jaco
Toni prioritizes your safety during your Jaco adventure. She'll provide valuable tips on staying safe, such as securing your belongings and avoiding common tourist pitfalls.
Essential Travel Tips
Traveling in a foreign country requires preparation and awareness. Toni's travel tips cover everything from local customs to staying hydrated in the tropical climate.
Toni's Expert Advice
As an experienced traveler and guide, Toni's advice is invaluable. Her expertise will ensure that your journey through Jaco and Costa Rica is smooth and enjoyable.
Booking Your Jaco Adventure
How to Book Your Jaco Experience with Toni
Ready to embark on your Jaco adventure with Toni as your guide? This section will provide you with all the information you need to book your customized experience.
Planning Your Itinerary
Toni will work closely with you to create an itinerary tailored to your interests and preferences. Whether you want a leisurely beach vacation or an action-packed adventure, Toni has you covered.
Contact Toni for Your Costa Rican Adventure
Connect with Toni to start planning your dream trip to Jaco and Costa Rica. Her expertise and personalized service will ensure an unforgettable journey.
Conclusion
Embarking on a journey to Jaco, Costa Rica, is a thrilling adventure waiting to unfold. With the guidance of Toni Eskenazi, a true expert in all things Costa Rica, your trip will be filled with unforgettable moments, cultural discoveries, and natural wonders. Whether you're seeking relaxation on the beach, heart-pounding adventures, or a taste of local cuisine, Jaco has it all. So, pack your bags and get ready to explore the beauty of Costa Rica with Toni as your trusted guide.
Jaco Travel Guide | Travel Guide in Jaco Costa Rica | Travel Guide For Your Holiday in Costa Rica Jaco Travel GuideExplore Costa Rica with
Read More »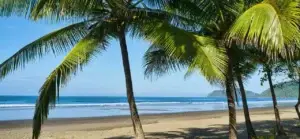 Jaco Beach | A Guide For Jaco Beach | Jaco Beach Adventures Jaco Beach: A Tropical Paradise Exploring the Charms and Wonders of Jaco Beach
Read More »
Costa Rica | Hotel Jaco | Pura Vida Living | Hotel in Jaco Costa Rica Hotel Jaco Costa Rica: Your Gateway to Pura Vida Living
Read More »